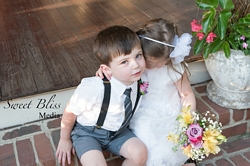 I was born in a small town called Lowville New York where I grew up on a dairy farm. My parents split at a young age and I spent half of my time on the farm and the other in a small town called Parish. Parish is about thirty minutes north of Syracuse New York. Growing up in the country there were a plethora of opportunities to capture photographs. Which from a young age I enjoyed doing because I truly believed that was the one way to make time stand still so that those moments could be enjoyed not only in them but in the future as well.
Fast forward to the future…
In my professional photography experience, I have taken a wide variety of pictures including maternity, newborn, one-year-old, seniors, weddings and more. Please feel free to check out my portfolio to see the wide variety of work that I do. With my photographs, I go above and beyond to make my clients happy. I love seeing people in moments of sweet bliss and I am happily willing to travel for your special event regardless of the size.
Fun facts about me:
I have a four-year-old niece CC and one more niece on the way.
I have been on 10 cruises since the age of 21.
I have one fur baby named Lexie.
I have a 17-year-old sister, one brother and one stepbrother.
Traveling is my other addiction besides photography.
In my free time, I enjoy reading, watching movies, traveling, hiking, hitting up the beach, and spending time with my family and friends.
Two of my goals in life include getting my work into National Geographic and positively impacting other peoples lives.
Contact Us