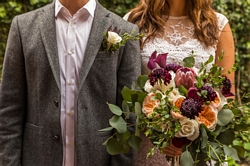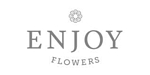 Enjoy Flowers
(305) 506-4686
881 OCEAN DRIVE SUITE 6F Key Biscayne, FL 33149
Key Biscayne, FL
Visit Website
ANGEL, NC
Honestly, I was nervous ordering my flowers online and getting them several days before. But Caroline was amazing at keeping in touch with me and personalizing my order as well as calling to make sure I was happy and knew how to take care of them. The garden roses were gorgeous and the flowers were beautiful and perfect in every way. As well as incredibly affordable. Cudos to Enjoy Flowers. If I ever have a other event I will definitely be going through them.

KASEY, FL
Enjoy Flowers has been extremely responsive, helpful and flexible. I received my bouquet sample and was thrilled with the quality. They have been so flexible when changing/adding to my order, giving me lots of options and have been a fantastic vendor to work with. The value is really great. To find the same price anywhere else I would have to purchase the flowers in bulk and create my own bouquets. HIGHLY recommend!




Why Enjoy Flowers Wedding?

Our family has worked with flowers for more than four decades. We believe flowers make every moment special, and can make those once in a lifetime moments extra special. We pride ourselves in bringing quality, freshness and peace of mind to our clients. Our exclusive designs are created by Hernando Salazar who has 15+ years of experience creating weddings and events for high-end brands including Tiffany and Cartier. At Enjoy Flowers, we love bringing the joy of fresh flowers straight from our farms to you and we're thrilled to be part of your special day.
Contact Us